In Stock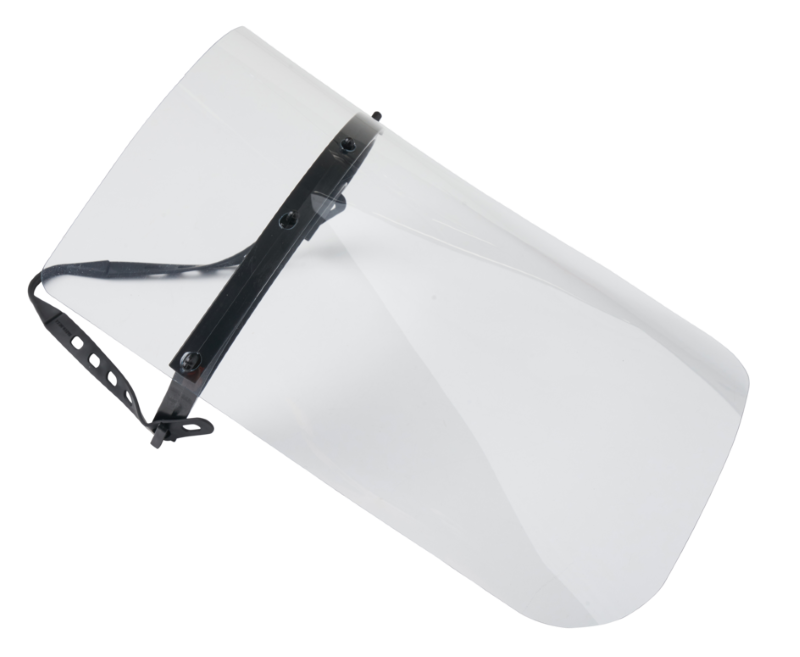 Harco Re-Usable Face Shield
Description
Our face shields will safeguard you with the most effective protection to reduce risk of exposure in compromised environments.
Harco Enterprises is a leading provider of advanced injection molding and leading-edge printing. Using our existing manufacturing expertise, we have created a protective face shield in response to the global shortages of Personal Protective Equipment (PPE).
If a person is in a high-risk area, it's critical that the face is properly covered to reduce the risk of exposure. We provide face shields that can protect individuals from various pathogens by shielding the mucous membranes such as eyes, nose and mouth.
Other benefits include:
Health Canada approved – MDEL#: 12420 (Company Id: 154487)
Canadian-made
Comfortable to wear
Fog resistant design
Easy to clean / reusable (with proper sanitation) / recyclable
Equipped with a rubber headband
Full visibility
Can be worn with other protective equipment
Product warranty information
+
1 in stock
Add to Wishlist